Kirsten's favorite dish, and really easy to make.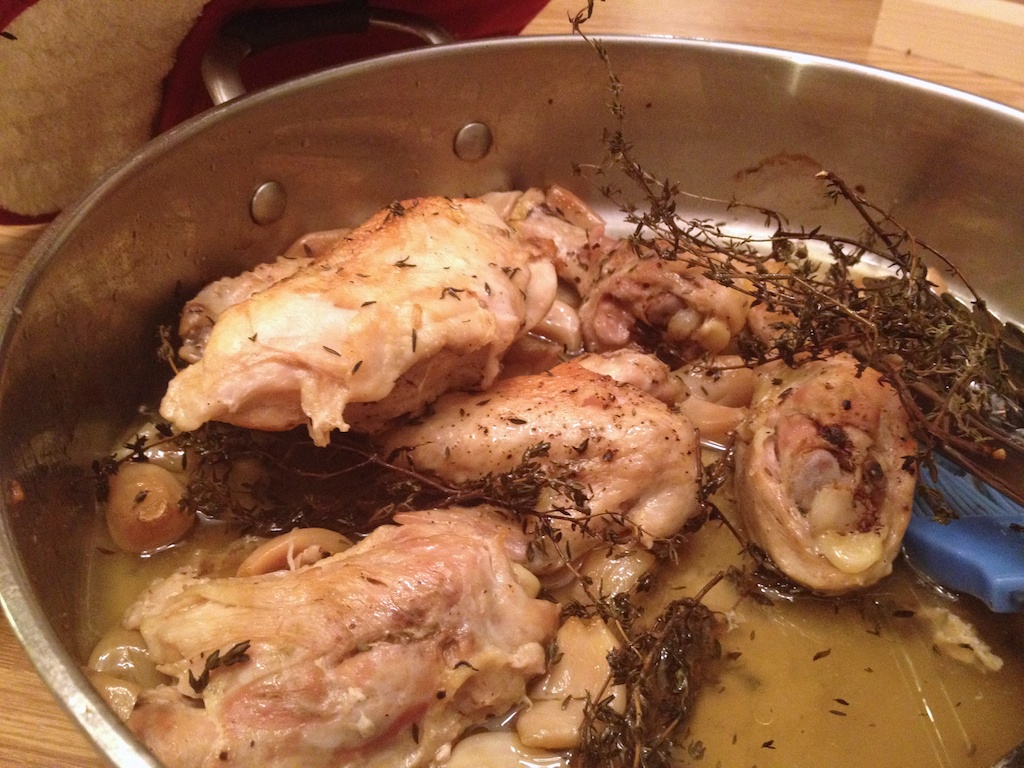 Preheat the oven to 350°
Take a cut-up chicken, rub the pieces down with olive oil, and salt and pepper them.
In a large oven-safe skillet, brown the chicken, a couple of minutes on both sides.
Take it off the heat and add a half cup of olive oil, forty peeled cloves of garlic, and top the chicken with about a dozen sprigs of fresh thyme.
Cover the skillet and pop it in the oven for an hour and a half.
Yes, that's right… 90 minutes. That's the one problem with this dish: it takes forever to bake, so it's not a quick meal to make on a weekday. It's totally worth it though, for what you can do when it comes out of the oven:
Slice up some French bread and brush one side with the now garlic-infused olive oil from the pan.
Toast under the broiler, flip, brush the other side, and toast again.
Grab some of the cooked garlic from the pan and you'll find that it's now spreadable. Put it on the toast for the best garlic bread you've ever had.